The first of January 2013, and a gorgeous day, crisp, bright and sunny. Blue sky and sunshine. Could this be God's metaphor for 2013? I'd like to think so, as an unblemished year free from sorrow, anxiety and worry would be terrific. Unlikely, but terrific!
We decided to start the new year as we mean to go on, with a walk.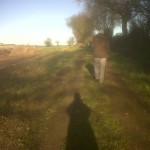 Note the sinister shadow following on behind…
…but a little further on…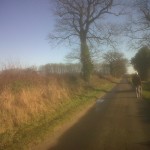 ..and the ubiquitous shadow is less apparent. Perhaps another metaphor signifying better health in 2013. Let's hope so.
And finally, just to show how beautiful it is here in Norfolk even in winter…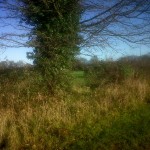 Wherever you are, whatever the weather and whatever your circumstances, a very happy and healthy 2013 for you.