MOOC and MOODLE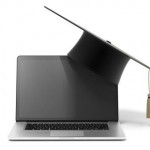 Mooc. No, not a type of advanced cow or a bit of East Anglian gossip, but a brilliant online higher education system which is open to all and is FREE! Launched at the British Library by FutureLearn.com, the first UK-led provider of free, open, online higher education courses, our own University of East Anglia was the first to go live, offering a ten week course on'The Secret Power Of Brands'. But several other UK universities are also in on the act, including the Open University which is offering a course on 'An Introduction To Web Science' and 'An Introduction To Programming'. Many more courses are in the pipeline, so this initiative will open up higher education to anyone who wants to learn. It's a system which has been running in America for a number of years and since it's online, you can access from the UK too, but it's great to know we are now officially part of it.
Visit www.futurelearn.com to sign up for access to the course lists and register for courses. I'm going there right now to have a look and see what interests me, so why don't you come too?
Meanwhile, Norwich Diocese has been offering ten week online courses for a number of years. Yes, we've beaten the universities, although our courses are based on Moodle rather than Mooc!  (Moodle is a Course Management System (CMS), also known as a Learning Management System (LMS) or a Virtual Learning Environment (VLE). It is a Free web application that educators can use to create effective online learning sites.)
These courses too are open to anyone who is interested. "Being Christian Beyond Church" which is just starting, discusses issues such as: What does it mean to be Christian in today's secular workplace? Or in voluntary work or the community come to that? How do you make tough decisions? Is "what would Jesus do?" a valid question? Can you use the Bible as a guide? Why look after the inner you? All questions designed to make Christianity relevant to life today, and to deepen our own Christian faith.

But I haven't signed up for that course. Instead, I'm going to study 'What Is 'The Naked Gospel'?' a course based on Vincent Donovan's 'Christianity Rediscovered' alongside ten readings from the Acts of the Apostles.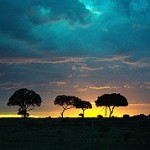 Donovan was sent to Tanzania as a Roman Catholic priest to evangelise the Masai people and found himself forced to ask very basic questions about faith and the church. Donovan's search was for the naked gospel – stripped of all unnecessary accretions – and to bring it to bear on the 'real flesh and blood world in which we live'. Alongside this we'll be looking at ten passages from Acts, observing how the Holy Spirit of God constantly leads the apostles out of their comfort zones and equips them for new territory, new challenges and new peoples. Sounds a bit scary, as it might prod me out of my comfort zone too!
Again it's a ten week course so fairly intensive, but I can do it in my own time and hope to find it stimulating and thought provoking as well as scary.
For either of these course, email Casper James: caspar.james@norwich.anglican.org
And finally, watch this space! The third volume of 'Children's Stories From The Village Shepherd' is now at the proof stage and is with the publishers. Based on Year A of the Sunday gospel readings, it should be out before Advent when Year A begins. Meet again Praxis the naughty pixie, and meet for the first time Bushman the Squirrel, Ahmed the camel, and the donkey who witnessed the crucifixion and bears the cross on his back, plus children in school, at home, and with grandparents.
Again, my aim has been to present Christian thoughts and themes in a way which is accessible to adults and children, and to stimulate some thought about the deeper issues of life. And I wanted to present some of those issues which can seem trivial to adults but which matter to children, in a positive light, showing that the God within us all, displayed so very clearly in Jesus Christ, still can and does help us in our lives today.
'Children's Stories From The Village Shepherd' Volume III, is out soon,  so do keep tuned!
2 Responses to " MOOC and MOODLE"
Exactly how would certainly you use $77584 to make even more money: https://get-2-btc-perday.blogspot.in?a=47 Says:
October 15th, 2019 at 4:07 am

How to invest in Bitcoin $ 68533 – get a return of up to 3133%: http://v.ht/5hWN79?dV4Lo2v6

TOP # 1 EARNINGS ONLINE from $9239 per day: https://q2-get-3-bitcoin-162.blogspot.co.at?r=04 Says:
December 9th, 2019 at 10:34 am

Easy way to earn money online in DE up to a $9875 per day: https://q2-earn-1000usd-per-week-162.blogspot.com.au?d=68
Leave a Reply